Therapeutic Counselling in North London:

Wood Green, Palmers Green, Muswell Hill, Highgate
NOT CURRENTLY TAKING ON CLIENTS



Are you feeling anxious, sad, stressed, angry or confused about life? (sometimes without even knowing why)


Are you struggling with a long-standing issue or an ongoing situation or relationship?


Maybe you are wondering about life–meaning and purpose and are searching for answers?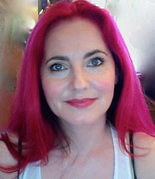 I am a qualified, professional counsellor and
member of BACP
. (Dip.Psych.MBACP)
I provide therapy and counselling in locations in
North London: Muswell Hill N10, Highgate, Crouch End and Palmers Green N13 .
Please take a look around my website to find out more about me, about therapy and what I offer. If you have any questions or would like to set up an introductory meeting, feel free to call me on
07984 230647.
If I am not able to answer, do leave your name and number and I will get back to you as soon as I can.
It takes courage to ask for support but let me reassure you that there really is no right or wrong reason to see a counsellor. People seek support for a range of reasons, for example:
The deeply human struggles and experiences of love and loss, longings and limitations, passions and pain
Wanting to change themselves or change a situation in their lives
Depression or anxiety
Self development- wanting to understand more about themselves
The impact of health problems
Relationship Issues- with family, partner or friends
Searching for a more meaningful and authentic experience of life